Top range
interior fitting

Top range interior fitting based on an expert knowledge
Located in the heart of the shipbuilding in Saint Nazaire, France, BFS has become one of the leaders in interior design since 2014.
Our company relies on strong skills to guarantee a top quality and the respect of deadlines to its customers.
A major player in the naval development on the West coast, BFS also extends into the civil sector, such as hospitals or shops...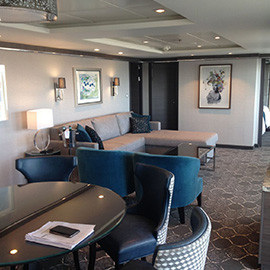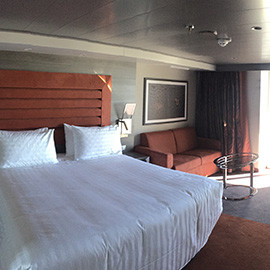 By relying on a high quality know-how, we offer top range services in the following areas:
the layout of cabines, corridors and various premises.
the interior fittings of all types of premises from the technical to the most luxurious one
flooring work (screed, vinyl, carpet, tiles..)
refitting
Thanks to a large storage space, we can totally take over the supply management inherent to our clients projects.
Behind each of our services or achievements (especially the complex, non-standard or prestigious works) is a built-up business journey, a sustained and thoughtful investments and a team that knew how to learn, grow, develop and pass on his experience and passion.
Fabio FERRARO manager
Angelo SCHININA' manager
Top range full services from studies to installation
BFS offers a full service which brings together the studies, the manufacture and the installation of interior fitting (naval and civil areas). Our team masters finishes on all types of materials.
Upon request and after analysis, we also offer furniture, artworks and outfitting prototypes, thanks to our collaboration with different kind of suppliers and manufacturers.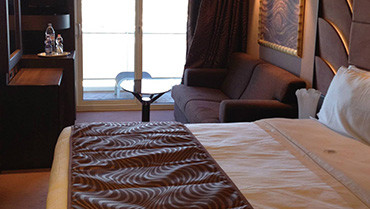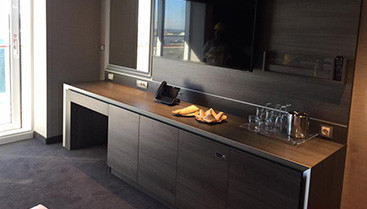 By offering one of the widest range of services on the market, we respond to the most varied decorative sensibilities, with deadline compliance, as well as architectural.

Our asset: a high degree of finish thanks to the work of our skilled workers.
PAX cabins and VIP Suites

PAX & CREW corridors

CREW & Officer cabins

Public areas and CREW STAIRS

Lofts
References and achievement
Norwegian Epic (2007)

PAX and Suites cabins finishing touch works Finishing works in public areas

MS Europa 2 (2012)

CREW corridors from deck 1 to 5 Cabins and locals finishes touch works

MSC Divina (2012) MSC Preziosa (2013)

32 VIP cabins : assembly and interior fitting of the cabins, floor levelling and carpeting works VIP corridors : assembly and interior fitting of the corridors, floor levelling and carpeting works

Gamal Abdel Nasser (2013) Anouar el Sadate (2014)

7 officer cabins and 1 captain cabin. Assembly and interior fitting of crew corridors. Cabins, public and technical areas finishing touch works.

Harmony of the seas (2016) Symphony of the seas (2018)

119 PAX cabins and 191 CREW cabins : assembly and interior fitting of the cabins, floor levelling and carpeting works 290 linear metre of PAX corridors, 472 linear metre of CREW corridors : assembly and interior fitting of the corridors, floor levelling and carpeting works 143 public areas : assembly and interior fitting, floor levelling and carpeting works

MSC Meraviglia (2017) MSC Bellissima (2019) MSC Grandiosa (2019) MSC Virtuosa (2020)

129 VIP Suites and 14 CREW cabins (included 9 officer cabins) : assembly and interior fitting of the cabins, floor levelling, vinyle and carpeting works 588 linear metre of VIP corridors and 88 linear metre of CREW corridors : assembly and interior fitting of the corridors, floor levelling, vinyle and carpeting works Common locals and public areas (crew stairs a,d restaurant) : assembly and fitting

Celebrity Edge (2018) Celebrity Apex (2020)

771 CREW cabins : assembly and interior fitting, floor levelling, carpeting and vinyle works 1518 linear metre of crew corridors : assembly and interior fitting, floor levelling and carpeting works 77 common and technical locals : assembly and outfitting

Wonder of the seas (2021)

59 PAX cabins and 1567 CREW cabins : assembly and interior fitting of the cabins, floor levelling and carpeting works 519 linear metre of PAX corridors, 3431 linear metre of CREW corridors : assembly and interior fitting of the corridors, floor levelling and carpeting works 143 public areas : assembly and interior fitting, floor levelling and carpeting works 81 common locals and technical areas : assembly and outfitting